Cincinnati Bounce House Rentals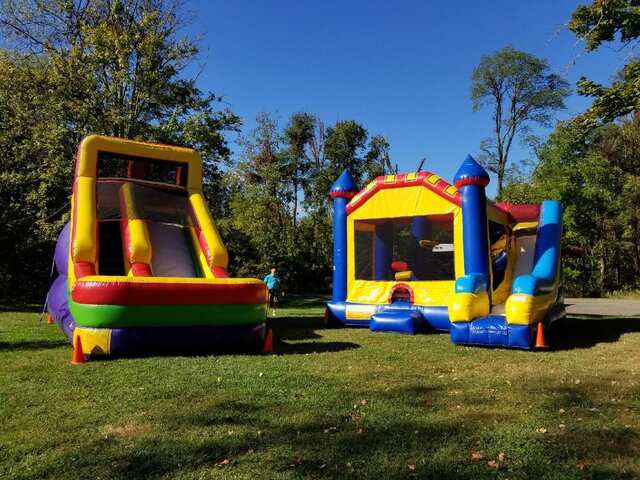 Our water slide rentals in Cincinnati are huge and kids will be entertained for hours. We work with our clients to ensure that they are ready for their big day. We will have our team of experts show up with the units before your first guest arrives. Upon set up, we take our time to inspect the units to ensure you won't have any issues. We do ask that you set your rentals up on a grassy area for safety concerns as the grass is much softer to land on. Water slide rentals Cincinnati quite often have a small pool at the bottom that kids will splash in as they land. While many people think our water slide rentals are just for kids, many of these units are large enough for adults as well. This can be fun for the entire family. Don't be shy, should you have questions or concerns, contact us. While you can rent all the various water slide rentals and bounce house rentals Cincinnati we also offer other fun rentals such as:
We are essentially a carnival in a truck. We come to you with all of our party rentals and set them all up for you. It is important to us that you understand how each of the rentals works. Because of this, we will take our time to ensure everything is explained to you so that you fully understand how to operate our party rentals properly
Waterslide Rentals
All Water Slide Rentals will need a power source first and foremost, whether a generator rented from us or a regular 110v outlet. If you rent more than one unit you will want to have them on different circuits to ensure that they are safe and do not pop the breaker. If you don't have enough power running to your facility, we offer generator rentals that will power the blowers that make these bounce house rentals and water slide rentals operate properly for your event. For Cincinnati Water Slide Rentals you will need a hose that will reach the area. This is how the water is delivered to the water slide unit. The water can be shut off and probably should when the unit is not in use to save the grass from getting completely flooded.
If you are looking for a eventful fun, waterfilled day, you need to give us a call or book online to reserve! We offer the best event/party rentals in the Cincinnati area! We work with you to ensure that you have everything you need before we leave. We want you to have a great day and not have to worry about set up or tear down. That's why when your party is over, we will be back around to pick everything up. All you have to do is figure out the food and refreshments and settle on a date.
Inflatable rentals Cincinnati
Be sure that you call for your inflatable rentals well enough ahead so that you are able to get what you need. We can become very busy on prime weekends and have many units but they sell out fast. We want your party to be the very best it can be and ensure you get the selection you want and deserve.
Our bounce house rentals Cincinnati make amazing fundraisers as well. Most people think of selling things for fundraising. Typically those things are very high priced and not something everyone wants. However, an inflatable carnival is perfect. We are a licensed and insured party rental company. This means that we can work with the schools, churches, parks and communities in the area. Should you need to see copies or have copies of our inspections or insurance, ask! We are proud to be licensed and insured. We do large corporate events, community events as well as offer our services to backyard occasions.
Party rentals in Cincinnati, Ohio
Let's make this party or carnival one that they will never forget. Be sure that you add a couple of concessions and table and chair rentals, to have places for guests to sit and rest awhile. Throwing a large event is something that can be overwhelming to some. Should you need help, ask! We are happy to assist you in what you should order for your next large event. We work with individuals, communities, and businesses as well as event planners to come up with a solution and layout that will work best for you. While our water slides should stay outdoors, our Cincinnati bounce house rentals can be set up both inside and out. This allows you to rent them, even in the winter, when it is cold outside. In fact, it is kind of fun for the kids to go to the school gym and find a bunch of bounce houses to explore. This can give a much-needed break through the winter. In the summer months, we are very busy with rentals and have set up both inside and out. Call today and let's get started.
Our Water Slide Rentals in Cincinnati and Bounce house rentals Cincinnati are the center of your next event! The Inflatable Fun Co works hard to bring you the best entertainment and affordable prices. Our team of experts has been working in the professional party rental industry for many years. Because of this, we are experts in partying. We have the ability to move our bounce house rentals in Cincinnati and water slide rentals in Cincinnati with ease. However, they are super heavy and we will need proper access to your backyard in order to get them set up. While some people have fencing around their backyard, many don't have a gate opening large enough for us to get to it. The gate should be at least 4 feet wide. This will allow us to haul our large units into the yard with ease. It is impossible for us to lift these units over our heads, which is why sometimes we have to set up in the front or side yards instead.
Cincinnati Bounce House Rentals! We roll out the carpet for your royal guests. Click here to get this rental!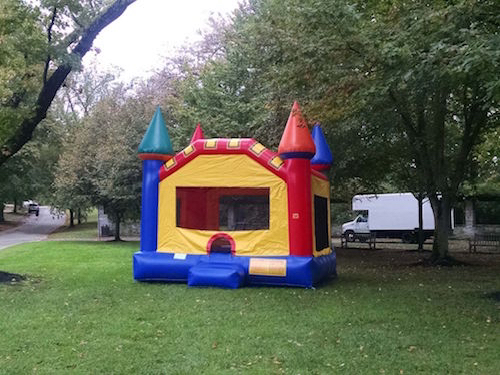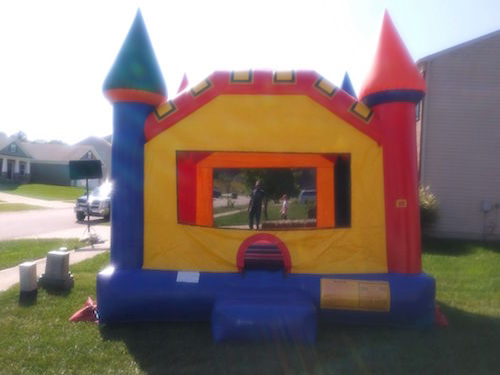 All the little athletes will love this sports bouncer rental. Rent it now!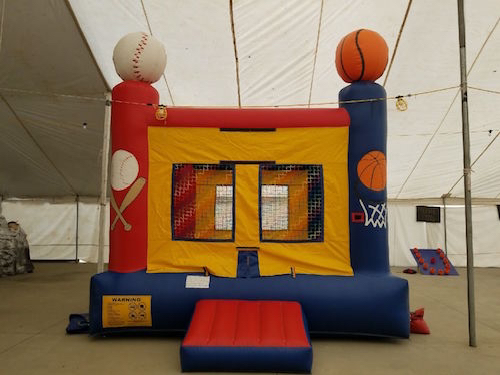 Get ready for a princess party with this fun Disney Princess Bounce House Rental!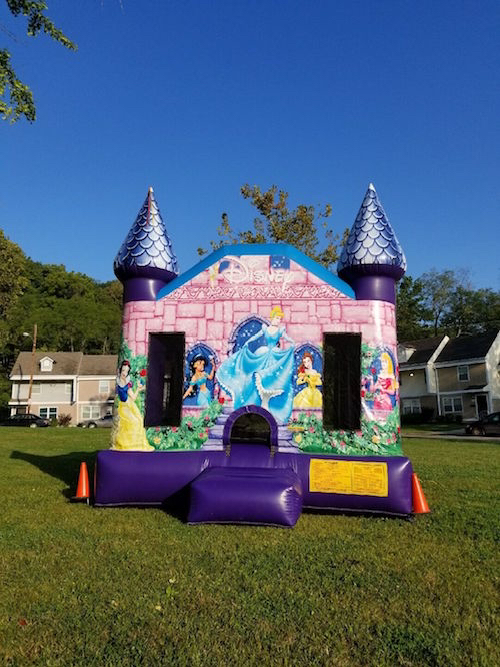 The Inflatable Fun Co are the ones to call when you need a Cincinnati Bounce House Rentals!

ALEXANDRIA (KY) | BATAVIA | BLUE ASH | CHEVIOT | CINCINNATI | CLEVES | COLERAIN | COVINGTON (KY) | FLORENCE (KY) | GOSHEN | HAMILTON | HARRISON | HEBRON (KY) | INDIAN HILL | LAWRENCEBURG (IN) | LEBANON | MASON | MILFORD | NEWPORT (KY) | TERRACE PARK UNION (KY) | WEST CHESTER