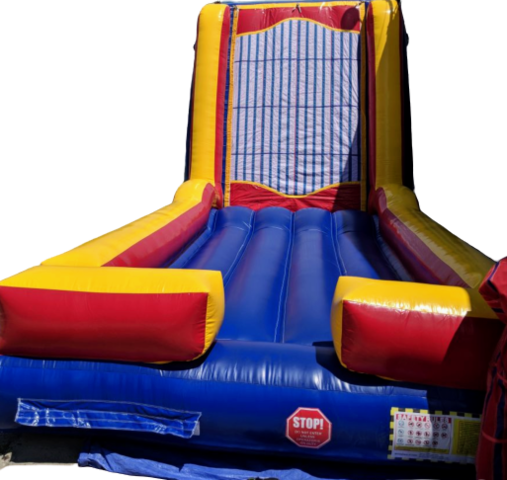 Human Fly/Velcro Wall








Human Fly/Velcro Wall
Oh, to be a fly on the wall a human fly, that is! Don't fret, we are not talking about the concept for a horror B-film here, we are talking about your next favorite party centerpiece and a unit that is sure to be the talk of the town!
Buzz, buzz the sound of your next special corporate event or community get-together being talked about all over town. It can happen when you make sure the Human Fly / Velcro Wall from The Inflatable Fun Co. is locked in for your next occasion!
The Human Fly / Velcro Wall is one of the most recent additions to The Inflatable Fun Co.'s online inventory, and it's already a smash hit. As seen on television programs and at all the greater Cincinnati area's best parties, this unit encourages fun for all ages.
Included are the inflatable wall and three one-size-fits-most suits. You bring the fun, and most important - line up the players who will surely be the toast of the party, with all eyes on them for unbeatable excitement.
The Human Fly / Velcro Wall unit is inspected frequently, and cleaned for proper use. Our patient staff is ready to go, always professional and helpful no matter what the situation may be. Call us now to make sure the Sticky Velcro Wall Challenge can be the big hit at your next party or corporate function.
The Inflatable Fun Co. brings party fun time after time, and that means we offer a variety of rentals like 3-in-1 Sports Blast, Wrecking Ball and the Batter Up T-ball Challenge. It's time to plan the party of your life, and we are here to help.